It's a tough question that warrants much discussion: How can we get more Black students interested in science?
I recently had the pleasure of hosting children's book author Viola Baxter on my podcast, Hey, I'm Listening!
Located in South Africa, she's a medical technologist by profession who seeks to increase interest in science, technology, engineering and mathematics (STEM) education in young children.
"Since the birth of my child, I've been watching a lot of kids' [television] shows and thought to myself, 'Maybe I should write for kids,'" she said during our discussion. "A friend of mine always told me that if you think you understand something, you should be able to explain it to kids—or a very old adult."
In preparation for this blog post, I reviewed a number of studies and statistics surrounding Black youth in STEM fields.
They were shocking, to say the least.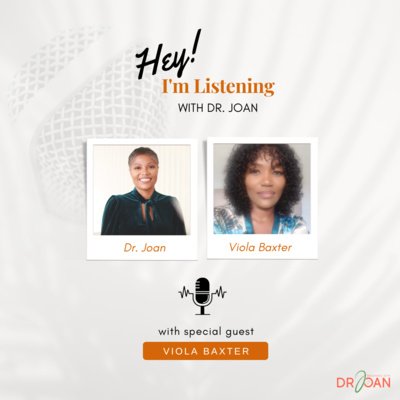 Barriers facing Black youth in science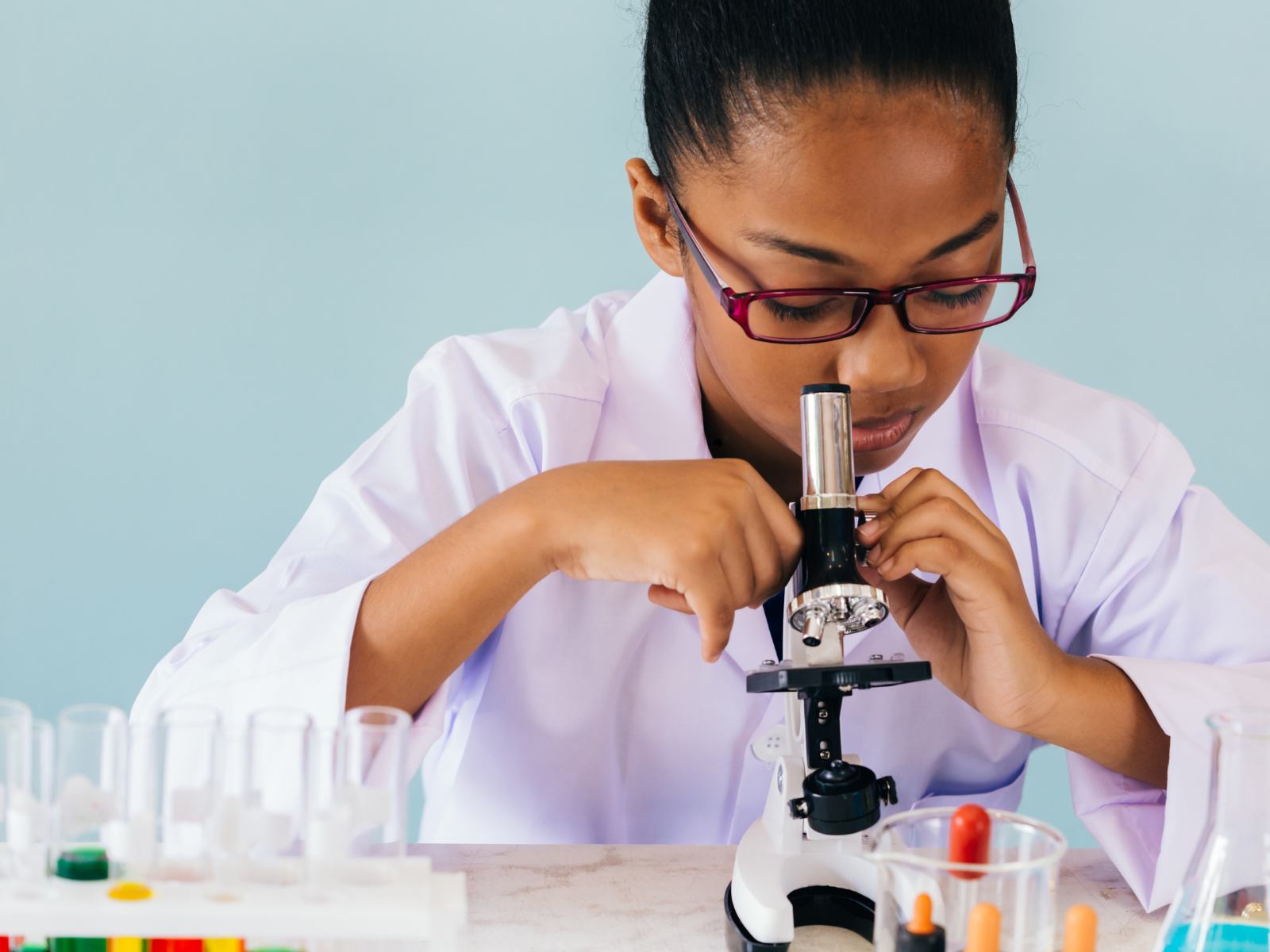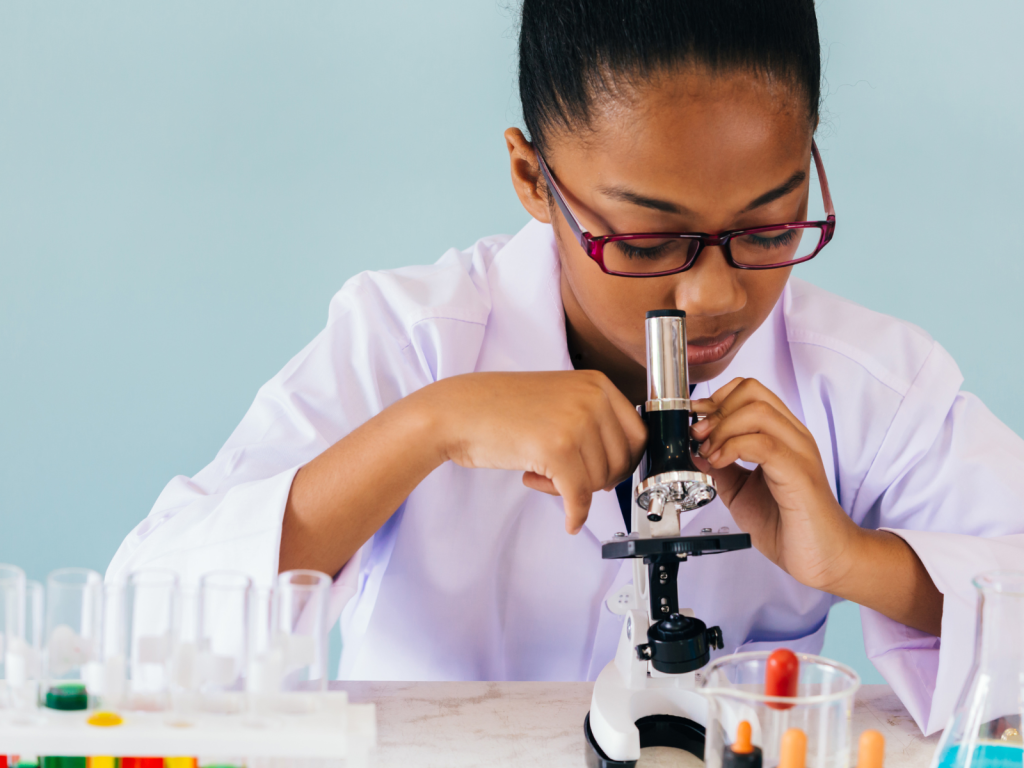 Before we dive into those statistics, I'd be remiss to ignore some of the barriers, challenges, disparities and gaps preventing more participation from Black youth in STEM disciplines through elementary and high school.
The long and the short of it: Science education, like so many other areas of our lives, is rooted in whiteness and underpinned by institutionalized racism.
We may see educator bias at predominately white schools and limited resources devoted to schools with a majority Black population. The result: Black youth are less likely to participate in early experiences that promote achievements in STEM, like science fairs or advanced placement courses.
Another study highlighted how Black students' low engagement with and participation in science and research suggests institutional racism is "unpinned by the sociohistoric exclusion of minority ethnic groups from scientific knowledge in Western societies."
Racist, exclusionary systems add to feelings of isolation, particularly when it comes to knowledge-sharing. Black students may question their intelligence, value or belonging in systems that traditionally exclude them. As this CBC article on Black students in STEM explains, negative narratives and portrayals of Black Canadians can lead to impacts "on the confidence, self-esteem and academic potential of Black students."
It's a devastating scenario to which Viola relates all too well.
"I think back to how school was for us…teachers would be so mean to us sometimes," recalled Viola. "I remember when I was in grade 11, a girl quit mathematics because the teacher just said she needed to search inside of her and 'it may not be for everyone.'"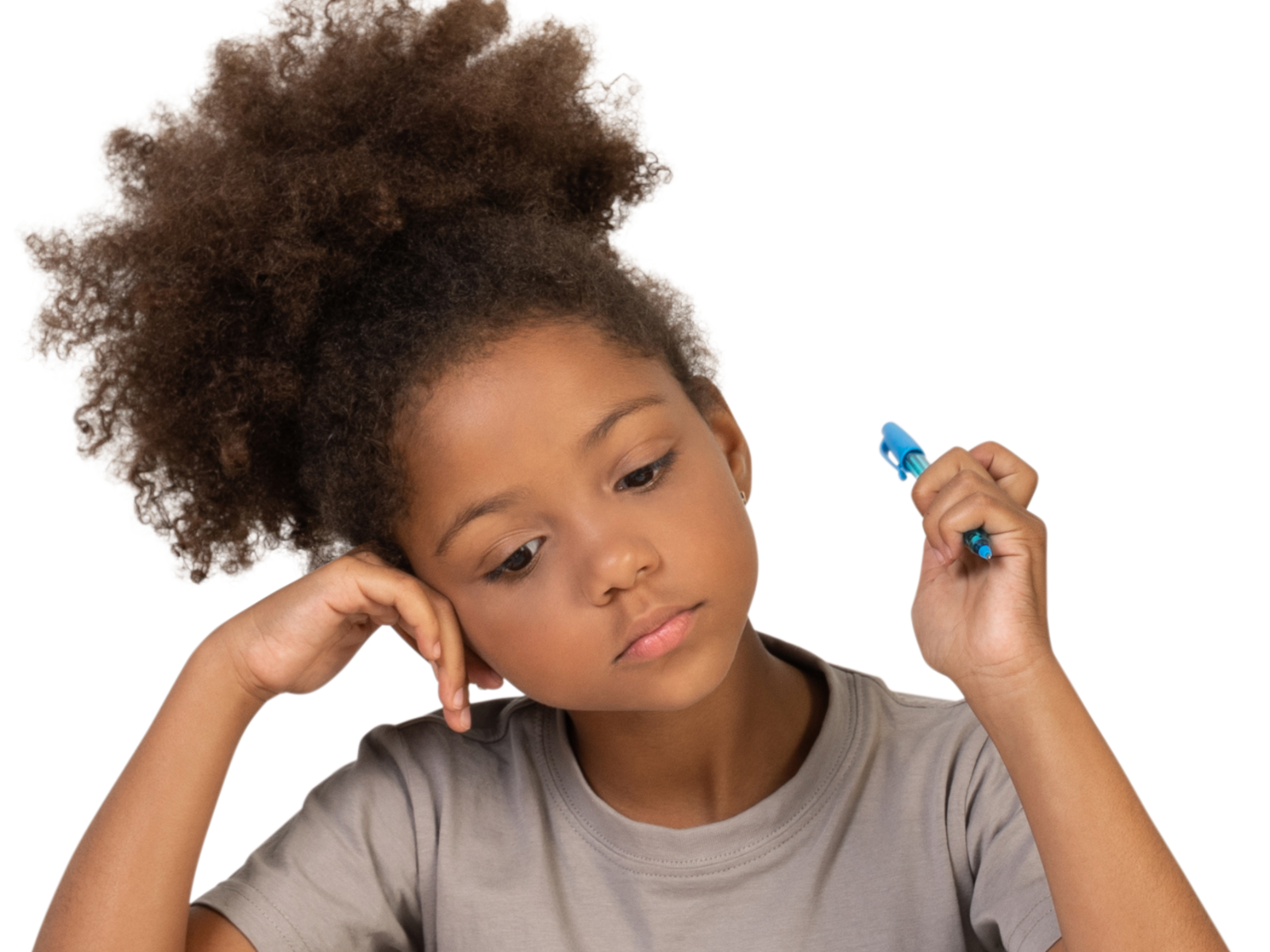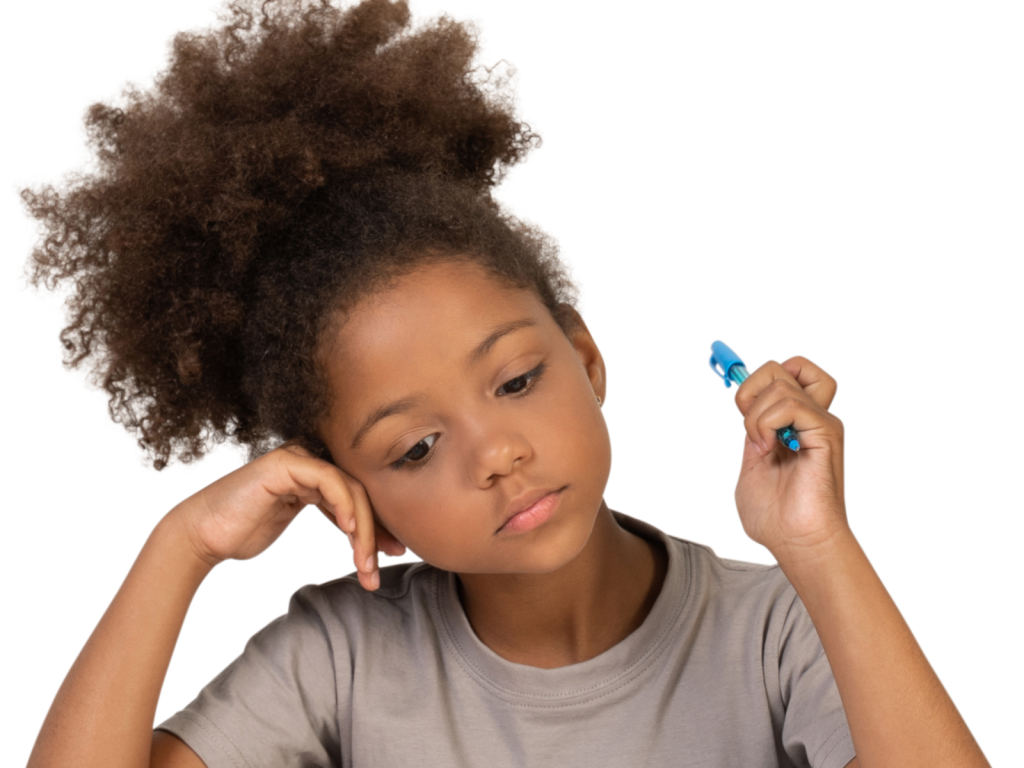 Viola reflected on her experience with the education system—and "being told that only the smart and the special can understand this"—as she wrote her first book, All About Our Blood. She also thought of her baby, who struggled with communication but could connect with and respond to kids' shows and books.
"Who doesn't want to know how their body works? I mean, it's what we have in common—everybody wants to know how their body works, but the way that information is presented or their education is administered, it makes people feel that it's so distant," she said.
A lack of access to quality, culturally responsive science education has even farther-reaching impacts. It can lead to negative future outcomes as students progress through the educational system and eventually, into the job market.
That's why it's imperative we tackle this important issue in children's formative years, instilling an interest in science right from young and helping Black youth prevail over the systemic barriers.
Igniting Black students' interest in STEM fields
According to this Pew Research Center study on Black Americans' views of and engagement with science, 45% of Black adults say a major difficulty comes from young people thinking STEM subjects are too hard, and 39% count disinterest in these subjects as a major reason behind STEM enrolment numbers in young adults.
Looking at the low uptake of STEM education, it can boil down to how or if the subjects are introduced—not because of a lack of interest.
We can seek to ignite interest by helping youth connect to science in ways that work best for them, recognizing everyone absorbs information differently. When it comes to Viola's books, she uses everyday situations and scenarios children may see on TV, in games or in movies to help them relate to a particular topic.
"It hit me one day how many similarities exist between the layout of a pizza and blood cells. I thought about that and said, 'A child who can enjoy pizza can read [my] book and relate to it.'"
Once they find their own way of learning, Black youth will see their confidence rise, after which they'll be more willing to try new things.
Some students may also assume a career in STEM means standing in a laboratory in a lab coat. It may be beneficial "to promote the message that science 'opens doors' to a wide range of careers…both in and beyond science" to appeal to more students.
Importance of culturally responsive education for Black youth
Much of our education system is taught from the lens of whiteness.
According to Harvard Business Review, "Limiting the production of and the dissemination of knowledge from a white majority narrows our scope of scientific discovery and may not engage all students…The lack of culturally relevant scientific curricula perpetuates the underrepresentation of Black people and their perspectives in science."
Culturally responsive pedagogy, on the other hand, centres education on the student. As one study states, "It empowers students by demonstrating their value, respecting their creativity, encouraging critical thinking and by showing belief in their capability."
In a deviation from the traditional white pedagogy, it also acknowledges the role of community and family in a student's success.
During my discussion with Viola, I noted how, in North America, what's become quite absent is the role of the elders, who are so essential to our community. After centuries of racism and whitewashing, it's no surprise our community forgets our traditional ways and the fact there's a purpose for you at every stage of life—and as you age, that role becomes even more pivotal to your community.
Returning to our roots with oral storytelling is essential to showing our strength as a people and helping our youth connect with their culture and elders.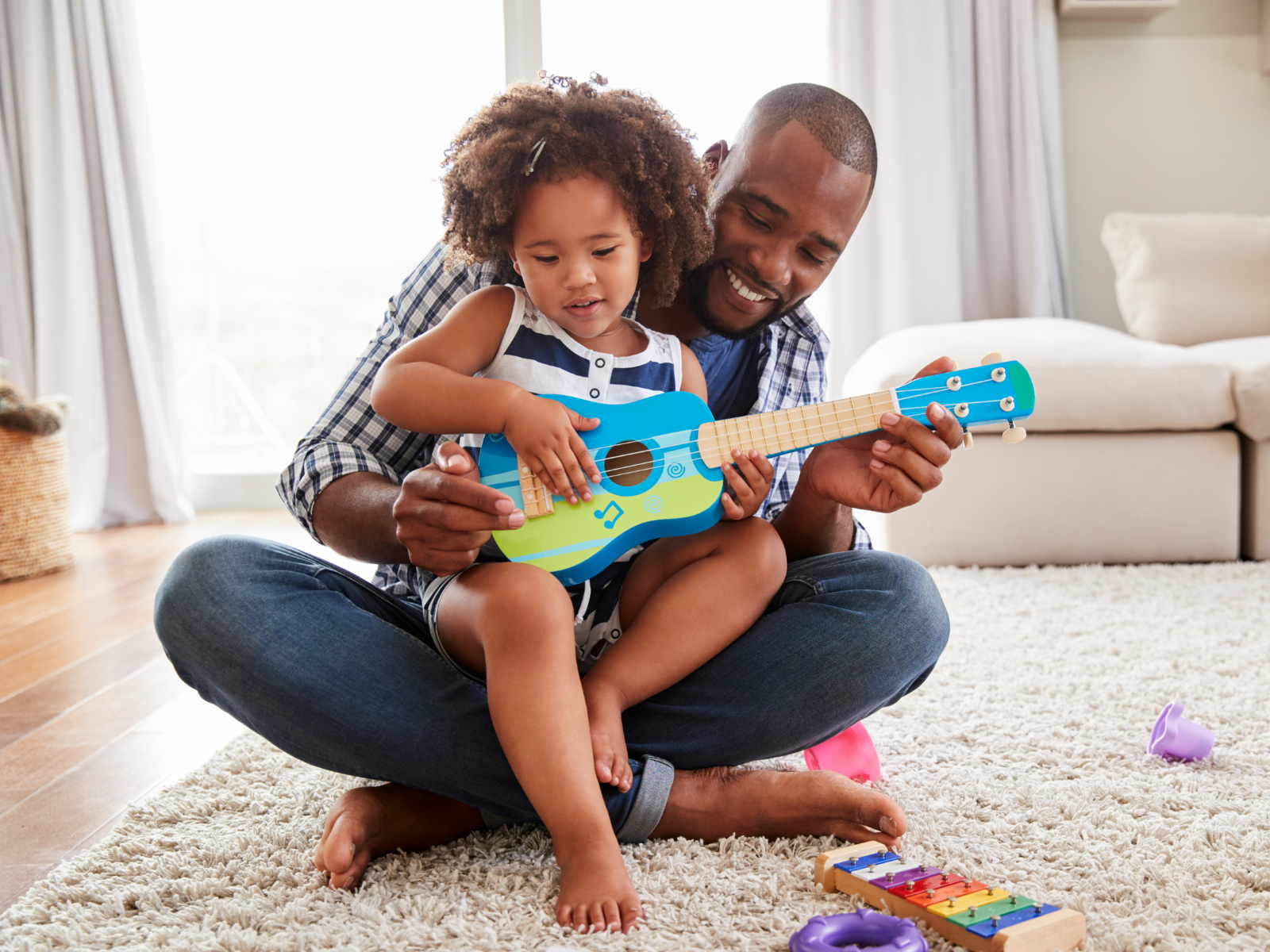 "In Africa, prior to contact with Westerners, we did not have a written tradition, so the keepers of the traditions were always the elders. Grandmothers are always very important for you to know what to do in a situation," Viola said.
That's not to say we should abandon Western knowledge(s) entirely. We can make both traditional and Western views part of the learning experience–that's the beauty of diversity in education.
Empowering Black youth through science
The value of highlighting Black folks in STEM roles—as well as mentorship opportunities—cannot be overstated.
According to the Pew Research Center study, a majority of Black adults say young Black people would be a lot more likely to pursue college degrees in STEM if there were more examples of high achievers in these areas who were Black, and "lack of a mentor or other adult encouraging young people to pursue these fields is a major deterrent."
Our youth need to see people who look like them in STEM fields so they can see themselves in those roles—and see those roles as attainable. They also need folks to guide them on how to pursue their passions, which is where mentorship comes in.
Many post-secondary institutions, organizations and community groups have started to develop programming to that effect.
Queens University's Black Youth in STEM offers hands-on programming in a Black-positive space, with a focus on making learning fun. Students also learn about current and historical Black scientists and engineers, providing role models as they consider their future paths.
The Canadian Black Scientists Network strives, as part of its mission, to increase intake and retention of Black youth in STEM fields.
There are plenty of children's books available, too. I love Black Men in Science: A History Book for Kids, which celebrates 15 Black scientists and their accomplishments, as well as how they stood up against racism and inequality. Hidden Figures explores how four female African American mathematicians at NASA overcame gender and racial barriers.
When it comes to empowering our youth, it's about planting a seed that anything is possible and all doors are open to them.
If I were to address them right now, I would let them know: It doesn't matter if you're the brightest or least bright in a room—there is still a path for you. Whether your skin is dark or light, you are a powerful human being who can achieve anything in the world.
You have the power within you.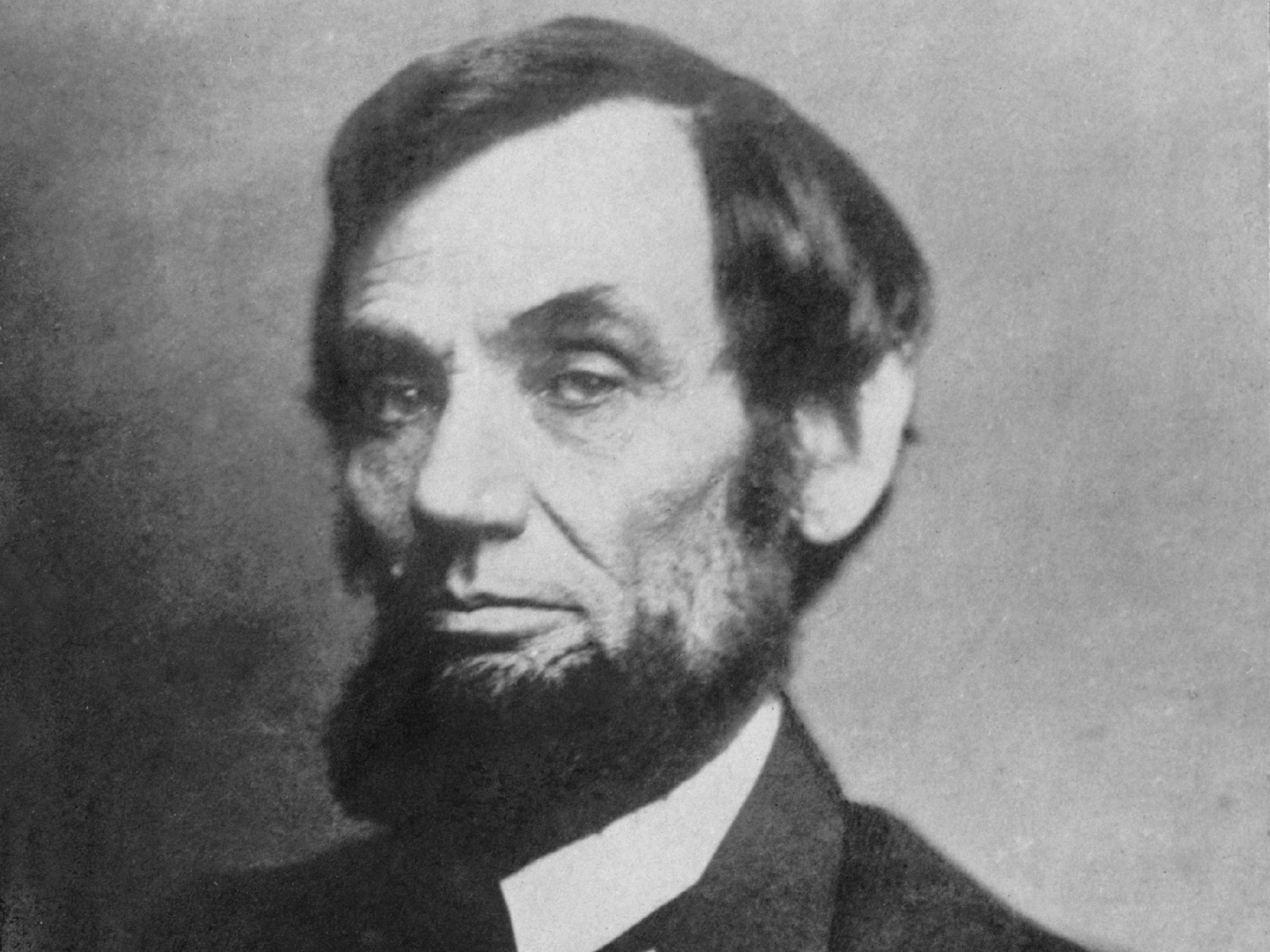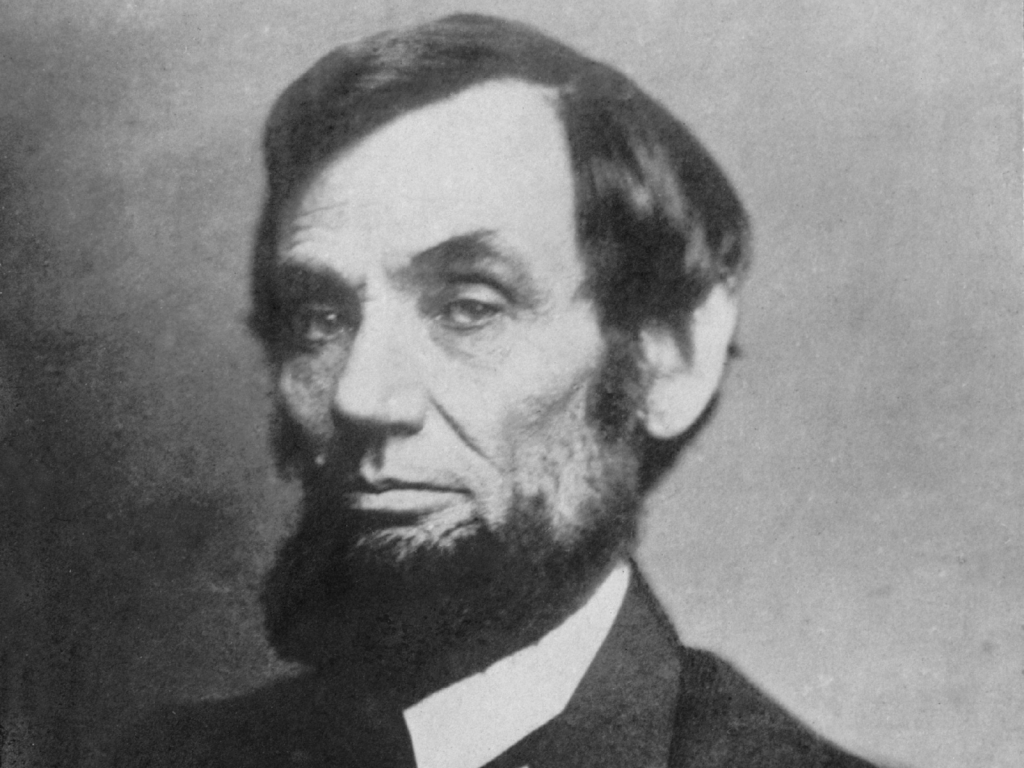 Abraham Lincoln once said every individual needs three things: freedom from what enslaves them (and we all have something that enslaves us!); access to the resources that will help them thrive, not just survive; and the knowledge they did better than the generation before.
There is still a long way to reach our goals of a truly inclusive scientific community, one I hope we will reach in the next 30 years as I endeavour with a collaborative team to undertake the National Healing Journey (NHJ). Check out my latest blog 5 Ways to Make Space for Communal Healing to learn more about the NHJ.
But by instilling a genuine interest in the sciences, creating culturally responsive curricula and empowering Black youth, we'll be setting up the next generations for a brighter, more equitable future.
For more information on Viola's book, visit her website. I encourage you to check out my podcast with her for a truly engaging discussion that's relevant to any parent, teacher, or education professional.